Reminder: Amazon Sunsetting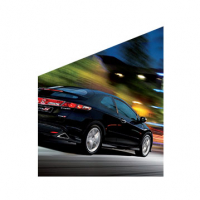 Hutch_Dmitri
Posts: 300
admin
Hi everyone, 
This is a reminder that Top Drives will be sunsetting on Amazon devices in mid-July. 
If you are still using Amazon devices to play Top Drives, it is critically important that you move your game data to an alternative platform, such as iOS or Android, before mid-July to avoid losing all your in-game progress and purchases. If you know someone who is playing using an Amazon device, please do let them know about this.
All other platforms will not be affected.

Please follow the guidance below on how to move your game to another device using Facebook:
To transfer your Progress from your Amazon device to another iOS or Android device you will need to save such progress through Facebook. There is currently no way to transfer your save to another platform without Facebook. Once your account is connected, simply follow these steps to transfer your save:
1. On Device A (your Amazon device), ensure you are logged into Facebook on Top Drives.
2. On Device B download Top Drives.
3. Log into your Facebook account on the Facebook App on Device B.
3. On Device B load Top Drives, then sign in to Facebook when prompted, you will then be able to retrieve your progress.
4. Delete the game from the Device A.
To discuss the change, please visit our dedicated discussion thread: https://forums.hutchgames.com/discussion/10115/discussion-amazon-sunsetting/p1?new=1
Post edited by Hutch_Gsearch on