Amazon Sunsetting on 14 July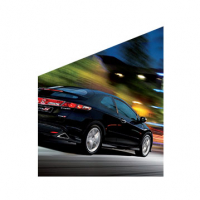 Hutch_Dmitri
Posts: 300
admin
This is a final reminder that we will stop supporting Top Drives on Amazon devices on
Tuesday, 14 July.

You have time until 14 July to transfer your game data to one of the supported devices, if you would like to keep your in-game progress and purchases. 
To transfer your Progress from your Amazon device to another iOS or Android device you will need to save such progress through Facebook. There is currently no way to transfer your save to another platform without Facebook. Once your account is connected, simply follow these steps to transfer your save:
1. On Device A (your Amazon device), ensure you are logged into Facebook on Top Drives.
2. On Device B download Top Drives.
3. Log into your Facebook account on the Facebook App on Device B.
3. On Device B load Top Drives, then sign in to Facebook when prompted, you will then be able to retrieve your progress.
4. Delete the game from the Device A.



Post edited by Hutch_Gsearch on