PL12.20.01 Update Notes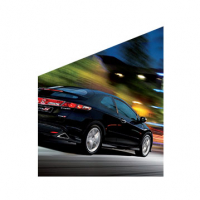 Hutch_Dmitri
Posts: 221
admin
Today we are releasing a minor update for Top Drives, preparing data for the upcoming iOS changes, as well as bringing various bug fixes. Please find the full log below:
Improved garage data storage which should decrease boot load time allowing you to get into the game quicker.

Added an option for players to opt in or out of the personalised ads when starting the game.
Fixed an issue on iOS that caused the game to crash when entering the Events screen.

Fixed an issue with cars not appearing in the holding pool after being rewarded from Events and Challenges.

Fixed an issue with the Bonus Bar not displaying correctly on the Race results screen.

Added a missing 2020s filter.

Fixed an issue that caused in-game sound settings to reset when connecting the phone to a Bluetooth headset.

We've had another look at the issue with RQ rewards cycling on the home screen, this should now be fixed.
Post edited by Hutch_Gsearch on