Jaguar XJR 2003 - B52
AslanV
Posts: 1,067
✭✭✭
Hello,
Looking at the XJR, it seems there is either wrong stat or wrong name.
The stats (apart from the weight) are the one of 2004 Jaguar Super V-8. At least on the 0-60 and 1/4 miles.
Here is the main take away 
"With identical power and a modest weight disparity, we expected the long-wheelbase Jag to deliver scoot that would rival the XJR's torrid 4.8 seconds to 60 and 13.4 seconds at 105 mph in the quarter-mile. Nope. The bigger XJ took almost a second more to 60 (5.7 seconds) and covered the quarter in 14.1 at 101."
In-game result :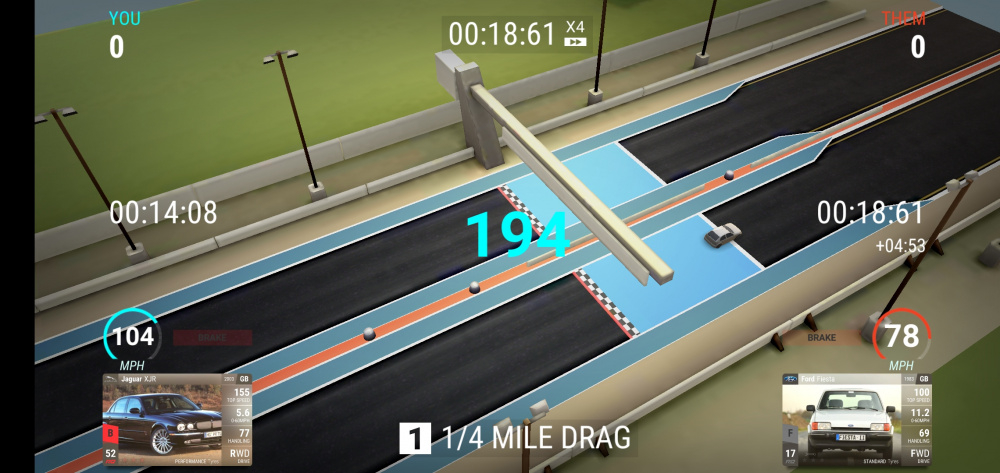 Error in card : 
[Name and year] or acceleration curve, weight.
worth to take a look at the braking and skid-pad result for the Super V8 (assuming the XJR is better because shorter)
Super V8 from Car and Drivers
https://www.caranddriver.com/reviews/a15132029/jaguar-super-v-8-short-take-road-test/
Brochure of XJR 
https://www.auto-brochures.com/makes/Jaguar/XJ/Jaguar_US XJ_2004.pdf
(slide 16)
I would suggest to update the 0-60 and MRA as the XJR is the "sport" version and the Super V8 is more expensive (Long wheel based) and more luxe oriented. (Or should we switch to STD tyres ?)