(RQ31) Buick Reatta and (RQ28) Cadillac Allante ABS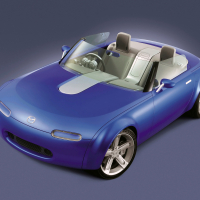 SidewaysReaction
Posts: 3
✭
This is my first post on the forums. 
Both the Reatta and Allante came standard with ABS. (The Allante is basically just a fancier Reatta).
The Reatta also needs a year change from 1988 to 1990, as that's when the convertibles first came out. )A possible name change to Buick Reatta Convertible too).
Buick Reatta Source:
MotorWeek | Retro Review: 1990 Buick Reatta Convertible - YouTube
Cadillac Allante Source:
Retro Review: 1987 Cadillac Allante - YouTube
Near the end of the Reatta video, they compare the Reatta to the Allante and say the Allante handles better, so either the Allante needs a handling buff, or the Reatta needs a handling nerf.
Last but not least, is the potential Acceleration nerfs, but motorweek is known for being kind of slow in testing cars.