(A66) GMC Yukon, (B55) Chevrolet Trailblazer SS, etc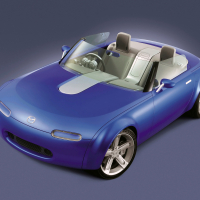 SidewaysReaction
Posts: 3
✭
I think the handling of the many General Motors suvs should be looked at.
For example, the Chevy trailblazer SS pulled 0.81gs from c&d, and they tested the 2007 GMC Yukon denali, which got 0.72gs. (Unsure if there is any major differences between the 2010 yukon in game). 
The Escalade, Yukon, and Hummer H2 were all built on a very similar (if not the same) platform. It also doesnt make sense as to why the 2011 escalade handles 3 worse than the escalade ext, they should handle basically the same. I understand if you guys wont change the handling of the trailblazer because its a campaign car which basically everybody has, but I strongly believe that the handling of most of the General Motors suvs should be revised/changed to be more realistic.
2007 GMC Yukon source - 
Tested: 2007 GMC Yukon Denali (caranddriver.com)
2006 Chevrolet Trailblazer source - 
2006 Jeep Grand Cherokee SRT8 vs. Chevy TrailBlazer SS (caranddriver.com)
Car and drivers first look at the 2000 yukon and yukon xl - 
GMC Yukon Denali and Yukon XL Denali (caranddriver.com)