July Q&A Summary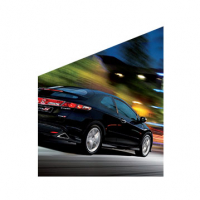 Hutch_Dmitri
Posts: 359
admin
Hi everyone, thanks for tuning in to our monthly Q&A livestream last night - hope you enjoyed! For those who missed it, or prefer a text version, we've compiled a summary of what's been said yesterday, below. 
Q: Roadmap, Hutch. Give it to us, like a professional company you are supposed to be. Enough of this more than half-year-long silence.
A: We've given a roadmap in February this year and it mostly still stands. We can give you an update based on the things we mentioned in that roadmap, but also mentioning other work that's been going on in the past 4 months.
Flexible Criteria: One of the things mentioned in the previous update was Flexibility - this has been introduced into the game a few months ago and we've seen some good success using the new flexible criteria when creating events and Challenges.
UX/UI: This has been mentioned on numerous occasions and we've made some good progress on the user interface, as you know we've A/B tested two different versions of the UI and some of you have seen them in your game in the past months. It's not that straightforward of a task however and involves work of multiple individuals on the team, and we will continue working on this in the coming months however you should not expect a release this side of Christmas.
3D Environments: Robin has recently shared a sneak peak of what the future environments might look like, but as with UX/UI this is one of those long-term tasks that are unlikely to be finished this year, so we will have more to share on this in the future. An A/B test for this feature should be implemented quite soon.
Additionally, we are actively working on the Wishlist feature which should make its way into the game in one of the nearest updates. This will allow you to wishlist a car, filter to see what cars you currently have wishlisted, remove a car from being wishlisted and be notified when you've won a wishlisted car. It will remain wishlisted until you move it from the holding pool into your garage.
We are also bringing in the 'dynamic' packs with bespoke artwork that would allow us to quickly create any packs we need and not be limited by the packs we already have in the game. This is very important as we cannot always offer you the exact right packs for the on-going events.
Finally, we are bringing another update to the Challenges, specifically we are working on allowing you to replay rounds in the Challenges. Together with Wishlists and dynamic packs, this is a high priority for us at the moment.
For those of you interested in other platforms, we're going to release Top Drives on Facebook Cloud Gaming in the USA in the coming weeks. We're excited that another platform is really excited about supporting Top Drives and bringing it to many new players.
Q: Hi Hutch team, I only have one question that man that might be of interest for all of us:
There are always rumors that the game is dead and will not continue…can you please give us a heads up and share at least a small roadmap? Thx
A: We can assure you that there are no plans to discontinue Top Drives.
Quite the opposite, the long-term tasks that we are working on currently are aimed at future-proofing the game.
First of all, this includes an improved UI - some of you may have experienced different versions of the new UI we've been testing in the past months. This work continues. The current UI is almost four years old and it is limited to the new features that we could implement and add into the game.
We are also working on upgrading our 3D environments to improve fidelity and feel of the game. This includes potential changes to the sounds as well, as we would like to bring over more unique engine sounds that better correspond to how the car sounds in real life.
We continue hiring and expanding the team, we have recently added a Product Manager who is helping us shape future updates and decide which features should be included in the updates.
Q: When is the next update coming?
A: While we cannot give you a specific date on when the next update is coming, we are expecting a release before the end of this summer.
Bear in mind that in addition to the car update, high on our priority list is the next stage for the Challenges, allowing replayability for rounds; flexible packs and a car Wishlist feature - all of this is approaching release.
To clarify regarding the corrections we've mentioned, the 600 corrections Will was talking about are for the new cars - we have received all necessary information from Evo however the corrections team went an extra mile to check all new cars and ensure their stats are correct, so that we don't have to correct the cars in the future. Also note this does not necessarily mean all 600 cars will be introduced in the next update - some might be taken out to be released in the future updates. The final number will be more clear when the update gets released.
Q: Could you add account stats to look at? For example lifetime money earned, total carbon fibers opened, legends earned from carbon fibers. That'd be a nice thing to compare at the forums.
A: There is nothing currently in development that would allow you to see more detailed information about your account. We are currently focused on the tasks that are aimed at extending the game's life span so there is less focus on quality of life features.
Since I've started talking about QoL, we can mention the progress on the few features we talked about recently.
The Wishlist feature which is in development, but also we have plans to bring in the reduced gold cost for upgrades, and allow locking cars in the select screen. I know we've talked about it in the last Q&A, but sadly we are down a few people on the team for medical reasons this month so any progress on those has slowed down. Individuals involved in the development of these quality of life features still have a list of tasks they need to complete before they could resume work on the aforementioned features.
Q: The Accidental pack / ticket buy with gold is clearly more than a one off problem for many people - myself included. Any plans to fix this? Having the buy button in the same place as the proceed/race button on the next screen is always going to be an issue, even more so with the current lags in the game.
I'd like to be able to set a default on my account: auto sell all held cars after 24 hours and double tap confirm for all gold purchases.
A: There is nothing currently in development to prevent the issue that you've described, however it's been added to the feature priority list. Sadly it is likely to be prioritised against other QoL features due to considerations associated with it. It won't be implemented as a standalone feature and would likely need to wait until the UI overhaul however I still don't see this feature coming very soon if at all.
Q: Are you planning to improve the customer service quality at the future, also the communications towards to your users. There is many company in UK (for example TFL) who is kinda monopole situation but threat customers higher level than, Hutch. Main problem for example customer service answering time 3-4 days, when someone loose account have to wait long time to get back, and mostly the answer is a question back, so it's about 1 week to get back to the game or more.
A: We currently do not always meet the response times we aim for; sometimes we're more or less within parameters but often, if there is a particular surge of contact or an issue in-game causes lots of issues, we simply don't have the capacity to do that - especially at the weekend where our support capacity is reduced and there is inevitably some delay.
We appreciate that this isn't the ideal scenario, and we're in the process of working towards a better situation - both by improving our capacity/manpower, and by streamlining various systems - so in a very real way support response times should improve in the future - but there's no guarantee on timeframe for that.
When things are behind we do try to get through everything as quickly as possible; we mostly work from oldest to youngest but there are certain specific issues that we try to prioritise. This means you should be reassured that not receiving a response doesn't mean you're not going to receive a response - no one will ever just not get a reply. It should be noted that sending follow-up messages makes precisely no difference to how quickly they'll be seen - and if anything, it will make their contact harder to process when we do get to it.
In the meantime, as we continue to improve capacity, we're grateful for your patience.