PL11.0 Patch Notes - The Great Exhibition
Hutch_Katie
Posts: 259
admin
Power, Beauty, Soul

Aston Martin is finally coming to Top Drives! This is combined with the introduction of Ariel, providing some friendly lightweight British competition. Additionally, we've collated all the cars requested from the community for some already featured brands, and so PL11 will offer substantial top-ups to Jaguar, Land Rover, TVR, McLaren, Lotus, and Vauxhall/Opel. Opel brings a little German flair mixed in with the British theme. The introduction of 250 new models brings the Top Drives total to just over 1900 models.
Championships
Originally, we had the Campaign: a single player introduction to collecting better and better cars. We then introduced Challenge, a time-limited single player ladder to climb each week designed to test your garage. We even strung together lots of Challenges to form Seasons, where competing over time lead to great prize cars.
New Campaign levels have been requested for so long, and we are finally adding new chapters to the Campaign in the form of Championships.

But first, since we first had this idea, we launched Club Events. Club Events had a very different economy design to the rest of Top Drives because it was built on different ideas, like playing in a nearly unlimited way. Players then told us the things they liked most - the immediate rewards, wanting to open more packs - and felt Club Events didn't deliver on these.
We still feel Club Events is a different kind of experience that needs a different reward structure, but we could take on these requests and ensure they were represented in our next feature: Championships.
Championships will each provide 70 new single player levels, awarding prizes along the way, with a great prize at the end. However, you have to earn your place. In a few days, 48 and 72-hour event prize tiers will award a new currency: Renown. As an avid car collector, you must prove your worth in events to earn Renown, which you can then cash in to progress in a Championship.
Each Championship is made up from six Contests and the Road to Glory. The six Contests can be played in any order, so players can progress through them as their garage suits. Once you have 3-starred all 60 Contest levels, you unlock the final Road to Glory, 10 more levels, each tougher and harder, requiring more Renown.
You will earn packs along the way as you conquer each Contest. Completing the Road to Glory will award the Grand Prize as proof of victory. The Grand Prize for the first Championship is the
RUF CTR "Yellowbird" 1987
.
We wanted to make earning the Yellowbird special to match its iconic status - and we wanted to extend the opportunity to win the car to all players in the game. Ownership of the Yellowbird will signify to all other players that you have bested the first Championship. It will be a badge of honour, similar to the McLaren 12C for the end of the campaign.
If you can't progress or have completed every available Championship, you can cash in Renown to race old Championship levels to win specific cars to help you fill out gaps in your garage. This is the first time we've given a way to access specific cars. We will look to add additional Championships in future!

Here is a link to the Support FAQ's for Championships.

A few other things

You'll have the opportunity to race through the British countryside in our new Cotswolds environment.

There is now a light Events tutorial for new players

The final prize tier size accurately reflects how many players are in the leaderboards if it exceeds the initial size of the event
Car Corrections
Working with a group of players, Evo, and manufacturers directly, a number of corrections have been made to existing cars along with many preemptive corrections to PL11 cars.
Bug Fixes
UI alignment fixed in Challenges

Fixed an issue where a player could get stuck in their first session by not adding any cars to their garage

Fixed an issue where leaderboards were not automatically scrolling to the user's position after finishing a race in a match

Fixed an issue that caused event leaderboards not to be retrieved.

To align these packs with other packs, odds have been boosted for Honda, Land Rover, Mini, Vauxhall, Pontiac, Suzuki Premium packs.

KTplay is no longer in Arabic

The holding pool and garage will no longer scroll back to the start at inconvenient moments 

Improvements have been made to the match engine to fix issues where:

The wrong car would win X-Ymph races during double DNFs

Cars DNFing on 0-100 and similar challenges when they shouldn't

Extremely fast RWD/Performance tyre cars hitting a traction limit and being unable to hit their 0-60 acceleration times affecting cars such as the Dodge Challenger SRT Demon (2017).

The Nurburgring North Loop challenge became too fast during the correction of a previous issue. This should now work as intended.


An issue where prices were missing in the cash and gold stores has been fixed


The blue highlight preview when upgrading cars was briefly missing, but has now returned


We added an outline to card's upgrade stars, so you can better see them (especially the grey common ones).

One more thing… Bentley
We're also introducing Bentley to Top Drives with 53 new models, representing every rarity level, and including the Continental GT3!
Patch Note Video on YouTube: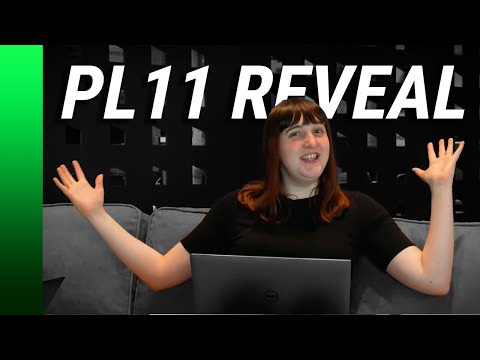 Post edited by Hutch_Gsearch on
This discussion has been closed.