IAP Offers, visual only issue for displaying cash received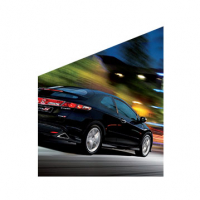 Hutch_Dmitri
Posts: 324
admin
Players,

We've got some great offers up at the moment, celebrating the RQ Revolution. The offers sell gold at its normal price with some extra packs and cash. There are a couple of visual quirks - but you should always receive what is in the description, added to your currency balances.
- The 525 gold pack says it gives 25000 cash in the description, it does give you 25000 cash, only the visual card reads 5000.
On Sunday this was a localisation error. We fixed the pack, not by fixing the text (as we can't do that remotely), but by increasing the cash you receive from 5000 to 25000. Only, the card that pops up with the number can't be fixed remotely. So this pack is even better than we planned, with a small visual quirk of the card being inaccurate - you do receive the cash.
Additionally, you may find large numbers of cash (100,000+) are visually cut off. You do receive all your cash though!
We'll make sure these values are consistent and less confusing in the next client update! Thanks for your patience - and I hope you can enjoy the bonus goodies on offer in the offers.
Post edited by Hutch_Gsearch on