PL 11.2 - Hotfix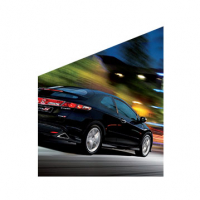 Hutch_Dmitri
Posts: 357
admin
Dear players,
Today we are releasing a hotfix for Top Drives, aimed at improving matchmaking during Events.
First of all, the hotfix should hopefully alleviate the issues we see with low population buckets at the end of an Event. It will also ensure you are always assigned to a competitive bucket even if joining an Event shortly before it's closed.
Secondly, we have introduced a separate queue per region. This is necessary to address an issue whereby players were assigned to a bucket with the incorrect region. This will ensure you are always assigned to the correct region when joining an Event. You should no longer be able to match with users from different regions, creating a more fair playing field, as you will now play with players that are in similar time zones. 
This is a server fix and doesn't require any actions from players. 
Post edited by Hutch_Gsearch on