PL11.3 Update - Now Live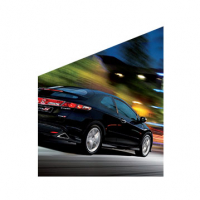 Hutch_Dmitri
Posts: 356
admin
Today we are releasing an update PL11.3 for Top Drives. Please update and restart the game for the changes to appear. Please note it may take a few hours for the update to reach stores.
Find the full update log below:
Added a new Prize Car pop-up warning when attempting to sell a Prize Car.
Increased overall difficulty of the Yellowbird Championship to account for the RQ changes in the RQ Revolution update.

Reduced difficulty of Round 5 of the 'Road to the Yellowbird' stage of the Yellowbird Championship.
Fixed an issue with blue hints missing during matchmaking on the 0-100 challenge.

Fixed multiple visual issues with the IAP offers awarding different values than expected.

Fixed an issue with the Style Icon Carbon Fiber Pack description not localised properly.

Fixed an issue with the All Cars button not working correctly when leaving the garage while on the collections screen.

Fixed the incorrect description of the German Convertibles pack in Spanish.

Fixed an issue with the Great Exhibition 5+ Seaters Packs and Criteria not giving/showing the correct cars.
Post edited by Hutch_Gsearch on
This discussion has been closed.