Around the World Challenge Series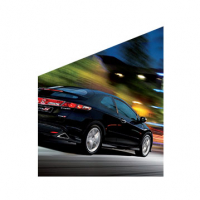 Hutch_Dmitri
Posts: 248
admin
Around the World Challenge Series
It is not uncommon for car designers to name car models after places around the planet. Many cities, lakes, mountain ridges and islands gave names to our favourite vehicles.
A chance to compete and obtain some of those cars is now yours as the Challenge Series are making a return to Top Drives with the Around the World Challenge. We have created a collection of some of the vehicles named after locations.

During this week, you will compete in Events around the world, earning Peugeot 203 (1948), the key to unlocking new sections of the Challenge.
While you earn your five Peugeot 203's to progress in the Challenge, you'll also be powering up your Around the World hand. We have picked 65 cars to represent the tag, including Bentley, Porsche, Dodge and more. This selection will be key for progressing in the Challenge, in turn giving you an opportunity to earn great prizes.
- Earn Peugeot 203's by competing in Events.
- Each time you earn a Peugeot 203, you unlock new rounds in the Challenge
- Beat rounds in the Challenge to earn prizes
Around the World bundles and packs will be available for purchase with Gold in the store throughout the week. There are 65 cars tagged with Around the World tag.
The Challenge Series will begin at 10 PM BST, on Sunday 30 August.
Events
All 150+ RQ players will gain access to the following Events:
- Monte Carlo, MC
- Arizona, USA
- Mont Blanc, FR
- Nürburg, DE
330+ RQ players will find their standard Event each day also present further opportunities to win the key cars and win Around the World packs. These Events include:
- London, UK
- Cotswolds, UK
- California, USA
- Tokyo, JP
Additionally, all players who are 4000+ trophies will have more generous prize tiers, offering more Peugeot Prize cars in each bracket. 
Prizes
As this Challenge is offering great prizes, expect it to be incredibly challenging.
As Top Drives reaches three years since launch, we have some great prizes to help celebrate the anniversary. Prizes include the following Around the World packs:1x Standard, 2x Premium, 3x Carbon Fiber packs and these Prize cars: the Ultra Rare Pontiac G8 GXP (2010), the Epic Infiniti Q60 (2016), the Legendary Pagani Huayra BC (2016).
Good Luck and Have Fun!