Jesko Absolut Finals (Event)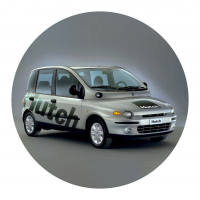 O__VER
Posts: 2,186
✭✭✭✭✭
Sorry but I'm not gonna shut up about these finals. I know we can't see the requirements yet, but if it is pre-2000s 4-seaters as it appears to be, then it's just plain dumb:
Probably the main one is that one of only three viable Legendaries – the 1995 911 Turbo used to be Epic. Some people will have multiples of this car maxed which gives them a massive advantage.
One of only four viable Epics – the RQ72 RUF was nerfed to a point of being a bit ****, and worse in a straight line than its UR predecessor.
One of only four viable Epics – the RQ70 RUF has inaccurate, high MRA because it wasn't nerfed alongside the other RUFs.
One of only four viable Epics – the R34 GTR was strangely moved to medium height despite the UR R32 and R33 versions remaining low. This has inflated its RQ perhaps unnecessarily. 
And that's not even mentioning the counter-intuitive performance gap between the rarity tiers:
If Hutch makes this final wet, then the Legendaries will destroy the Epics. But then, if it's particularly twisty wet-tracks, then the R34 might beat 333 legendaries. This then might make it pretty disappointing to use up your luck pulling a Legendary for this final.
If Hutch makes it dry, then it's actually far more worthwhile pulling an Epic because they're easier to max and will beat the 4WD Legendaries if they're anything but maxed. Again it's going to be super gutting to pull a Legendary. Hardly how it should be!
Post edited by O__VER on